A Conference to bring the industry together — and shape the future
This year's Conference is our first chance in three years to come together as an industry. It's a Conference that will help shape the conversations that define the future of our industry.
Come to Conference to hear expert speakers, join conservations, meet colleagues and peers — and make new connections. We've taken care to schedule places and events that will help you make new connections, and renew existing ones. Our Conference is about people, conversations, and relationships, as well as leading-edge thinking.
'Reshaping Mobility' — interactive panels and lively conversations
This year's Conference moves away from technically focused show-and-tells, to a format that encourages cross-practice conversations and lively debate. You'll be able to put your questions to panellists from the Conference floor — take part in stimulating conversations and be part of a real-world exchange of ideas.
Step away from your screen and connect with peers and industry-leading ideas
Conference will focus on three themes under the umbrella title 'Reshaping Mobility':
Climate — how transport can better address the climate crisis, decarbonising the transport sector, public and active transport, resilient and adaptable transport
Communities — designing better communities, human-centred design, road safety, movement and place, land-use planning integration
Inclusivity — addressing social impacts and equity issues in transport, accessible design
Find out what industry leading practitioners — and ministers — are thinking
We've changed the format of Conference from three days to two, and curated a format that gives everyone at Conference an opportunity to take part in conversation and debates — from all-Conference panel discussions to smaller-group Knowledge Exchange sessions with hands-on experts.
And we've made sure you'll get the chance to catch-up with peers and network during coffee breaks, lunch, and on into the evening.
Register now
Tickets are now on available . This is our first chance in three years to come together as an industry and we've got a jam-packed, interactive program for you.
---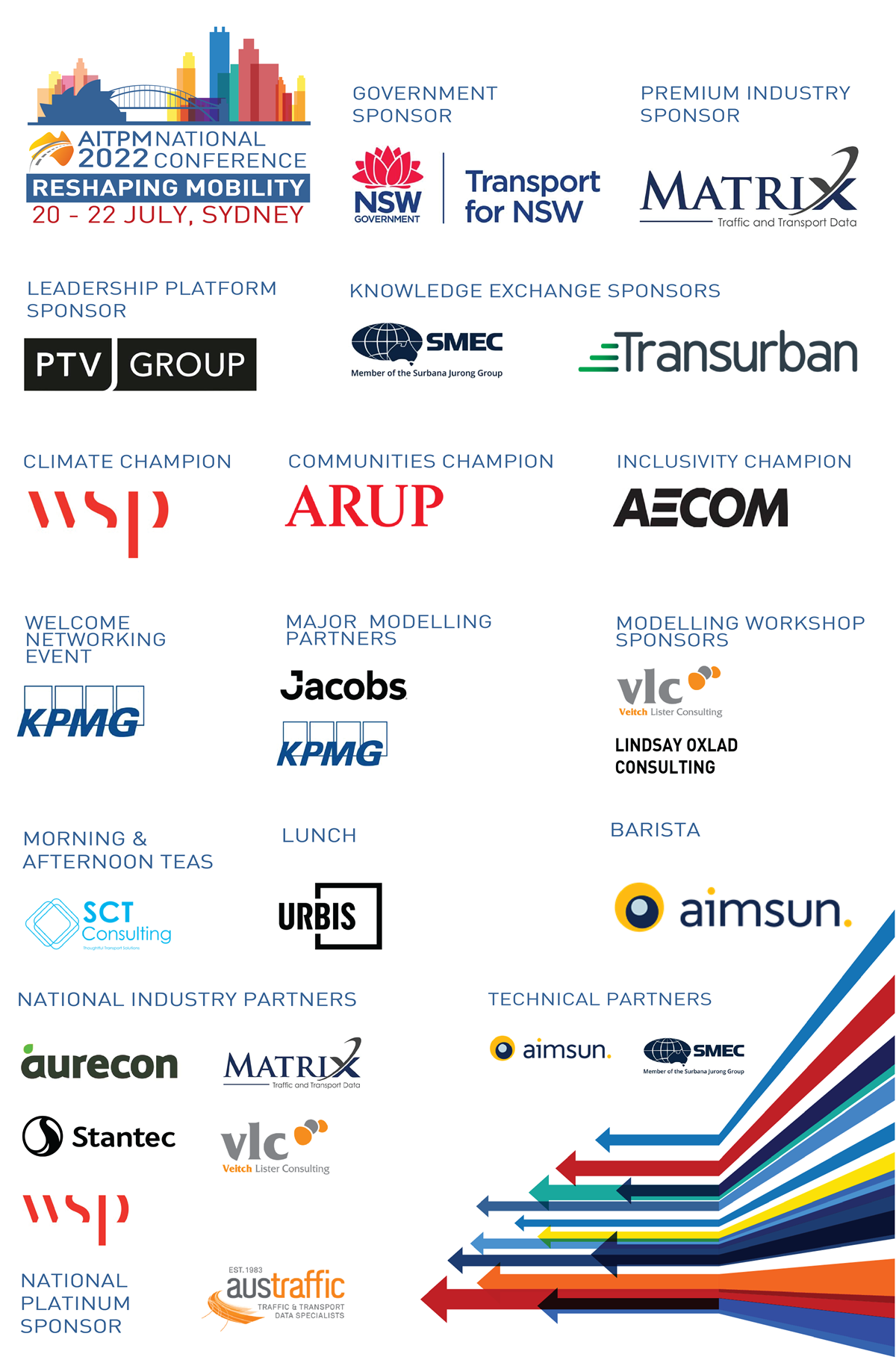 ---